Let's chew the fat about EFA's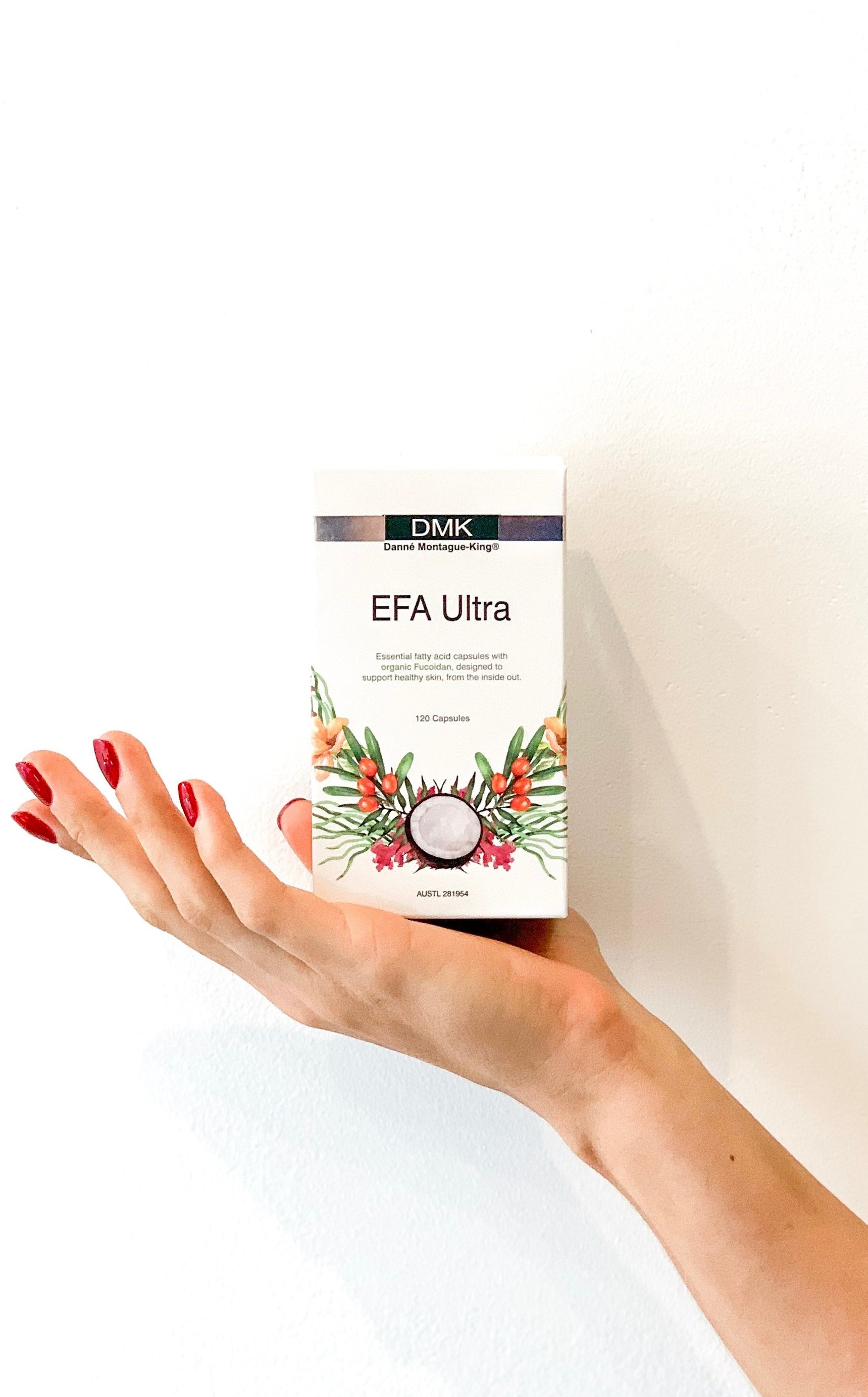 Here at With Grace Skin Management, we have a holistic attitude towards treating skin, an inside-out approach. By focusing on what may be lacking internally, we can identify sub optimal functioning, address what needs correcting, and how that may be affecting the skin. Treating holistically brings about long-term change, as it removes the underlying cause. Result?... Happy, healthy skin!
Essential Fatty Acids - EFAs for short, are essential to the proper functioning of the human body. We, as humans are unable to produce EFAs, which means we need to be consuming them in our diets. Unfortunately, typical Western diets are deficient in essential fatty acids, with saturated fats making up the majority. We know there is good fat and bad fat right? To reduce the risk of an essential fatty acid deficiency it's important to supplement EFAs. Not only to support our skin but also our immune, nervous and musculoskeletal systems. EFA deficiency can present in the skin as:
Dryness/Dehydration

Eczema/Dermatitis/Psoriasis

Acne/Congestion

Redness/Erythema

Keratosis Pilaris etc.
We start each skin journey with an Essential Fatty Acid supplement, a must in everyone's skin diet. They are designed for all skin conditions and work to repair the skin barrier. On a cellular level, they improve cell function and the quality of the oil, reduce inflammation and internally hydrate the skin. This is only the beginning of what these magical little capsules can help with! They are absolutely vital in all skin revision programs.
What's in these skin-saving capsules?
They are rich in Omega 3, 6, 7 and 9, derived from Seabuckthorn Seed Oil, Evening Primrose oil, Pure organic Coconut Oil, Mekabu Seaweed Extract, and Fucoidan, which provides the skin with more than 190 bioactive phytonutrients. Here's the breakdown.
Seabuckthorn Seed Oil: Contains Omega 3, 6, 7. It scavenges those free radicals and prevents against oxidative stress.
Evening Primrose Oil: or EPO was traditionally used amongst royalty for its 'majestic' and 'honourable' cosmetic and medicinal properties; Evening primrose oil has long been affiliated with beautiful skin. It is a rich source of abundant essential fatty acids. The constituents are known to exhibit potent anti-oxidant and anti-inflammatory properties, helping to reduce acne. EPO promotes moisture retention in skin and hair, facilitates in wound healing and reduces the visible signs of ageing by maintaining skin elasticity. Systemically it nourishes is the immune, nervous, cardiovascular and reproductive systems
Organic Coconut Oil: Is of the richest sources of medium-chain fatty acids, it has extraordinary anti-inflammatory and antimicrobial properties. It has been shown to improve wound healing and skin rejuvenation, bone health and optimal thyroid function.
Mekabu Seaweed Extract with Fucoidans: Contains a high level of unique phytonutrients, that research has shown to nurture the immune system as they are fight off pathogens and inhibit cell proliferation. Fucoidans contain magnesium, iodine, calcium, iron, vitamins A, C, E, K, D and B2, all of which play a vital role in the optimal function and appearance of the skin.
DMK EFA Ultra is formulated to go above and beyond what your standard supermarket omega supplement can do. A question we always get asked is "What's the difference between EFA Ultra and your fish oil from the supermarket?" It's all about quality over quantity when it comes to your health! The majority of over the counter fish oils are from large farmed fish, high in Mercury and low in EFAs, so you're not actually getting the full benefit. Not to mention, the fish are fed synthetic, GMO food sources -so basically they're a mercury, synthetic fish food and smidge of low quality fatty acids. Worth it? I think not. Not only do EFA Ultra contain the best sourced, highest quality oils and extracts, we know exactly what is in them!
Available in store at With Grace Skin Management.