Winter is coming...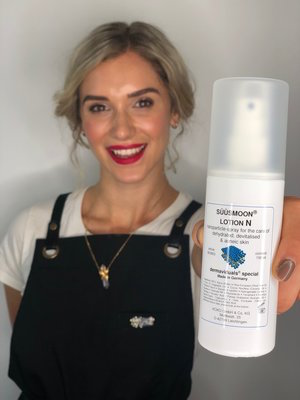 It's that time of year again where we turn up the heat, pull on the fluffy bed socks, and bury ourselves under warm blankets in front of the telly. The "too cold to get out of bed" club, it's your time to shine!
Grab a warm coffee, tea (or hot chocolate if you're feeling cheeky) and delve into With Grace's top tips on how to survive winter skin.
Being a Melbourne skin clinic, we are all too familiar with the impact winter has on our skin. We tend to feel a lot more dry and dehydrated, those prone to inflammatory skin condition may experience eczema flareups as well.
One of our favourite sayings is "prevention is better than a cure". This rings true especially during winter where we need to protect our skin from the harsh winds and cold climate, not to mention the incidental impairment we put our skin through. Here are our winter skin tips and tricks on how to keep your skin hydrated and healthy all season long:
Tip #1: Avoid super-hot showers. We are all guilty of turning that hot water tap to full blast, but in doing so it dries out our skin even further by stripping the oil from our skin's natural barrier that is made up of oil and water. This barrier is called the Acid Mantle and protects our skin against bacteria, pathogens and keeps the skin hydrated and healthy.
Wash your face with lukewarm water to avoid the stripping effect!
Tip #2: During winter we love to keep warm, and what's a better way to beat the chill than to turn on our heating appliances! Although this helps us cope with the cold, it makes the air very dry resulting in moisture loss within the skin.
You can use a humidifier to bring moisture back into the air and a dermatological full body moisturiser that is going to help retain water and oil within the skin. Our favourite is Dermaviduals Body Lotion -a dreamy, silk-like, skin mimicking lotion for full body repair.
Tip #3: Our skin always changes with the season which calls for an updated winter skincare routine! Within our Dermaviduals range, we are able to customise everything from your cleanser to your moisturiser by adding extra actives and oils to target specific skin functions and increase overall hydration. For those of you outside during winter playing sport, skiing, bike riders, runners etc. Oleogel Plus is the bees knees for creating a moisture occluding barrier on the skin as protection against the colder conditions.
In our DMK skincare range, we love to use Solar Damage Gel and Hydraloc that completely lock in moisture and decrease inflammation, Seba E for lipid mimicking hydration to repair our natural skin barrier, and Hydrating Masque that can be used a few times per week as a mini at-home treatment to restore moisture levels within the skin!
Tip #4: Stay hydrated! Drinking water during winter can become a chore and we tend to drink a lot less than we should. Dehydration can cause us to experience brain fog, feel drowsy and unmotivated, lethargic and tired. Internally, it affects our organs and our gut function which ultimately reflects on our skin's surface -73% of what we see on the skin is related to internal factors. Try drinking non-caffeinated herbal teas as a calming, warm option or warm water with lemon for a detoxifying winter drink.
Avoid becoming a White Walker this winter and give your skin a little more TLC for skin fit to win the Iron Throne.
Our in-clinic treatments are tailored to suit your skin needs throughout all seasons of the year. Pop in for some skin lovin'!
With love and grace,
The Team at With Grace Skin Management
Our beautiful clients winter skin xx